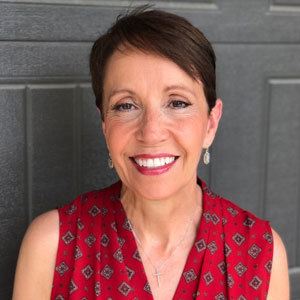 Angela Soper, LCSW
Angela Soper is a therapist who has a private practice in the Houston Heights. She graduated from Texas Tech in 1986 with a BA in psychology and then obtained her Master's degree in Social Work from the University of Texas at Austin in 1990. She has been a licensed clinician in Connecticut, California and now in Texas.
Angela has a variety of clinical experiences. She has worked in non-profit agencies, hospitals and a university, all doing psychotherapy dealing with a variety of issues. She was an adjunct faculty member at Pepperdine University's Graduate School of Education Psychology for eight years before moving to Texas. Her areas of expertise are marital therapy and trauma, but her passion is working with couples. She was trained as an RLT therapist by Terry Real, a relationship expert and founder of Relational Life Therapy (RLT)and the author of The New Rules of Marriage. She will be providing RLT Relational Bootcamps in the fall of 2020. She has extensive experience working with difficult couples, and helping couples heal after an affair. Angela is also a Certified Anxiety and Depression Therapist. Additionally, she is trained in Interdisciplinary Collaborative Divorce since 2008, and has worked with many couples going through the difficult process of divorce.
Emotional Wellness…New Beginnings
There are times when divorce brings relief. It might also feel like a crushing weight, cause tremendous stress and strain on individuals and the children involved, be fraught with conflict, cause confusion, and leave us feeling helpless or without confidence. Often, some of the questions that arise are: Where do I turn for help in sorting the emotional parts of my divorce? How do I care for myself and my children in ways that are healthy? How am I going to survive this? What will life look like for me in a month, six months, or next year?
Talking about your feelings, questions, and concerns with a licensed therapist can support you in ways that create your personal roadmap for successful navigation. This is a time when your perception is especially important –moving from "survival mode" to "successful life change" will help. The truth is, our lives are always changing. How you respond to current challenges will help to shape the days ahead. You do have choices in problem solving, formulating goals, and making the most beneficial choices at any given time along the way. It is a new beginning, and it can be an exciting and positive time in your life.
Angela's presentation will address the following ideas:
Starting at the Beginning: Where are you in the process now?
Taking One Day at a Time:
Goal Development: If you could design your life (and you can), what will it look like in the future?
Coping with Stress: What works for you? How to remember, develop, and implement healthy coping skills.
Emotional Health: Why this is important and how to achieve it.
Going Forward: There is life after divorce!
Be empowered and learn how to successfully navigate through divorce to a healthier and happier life.