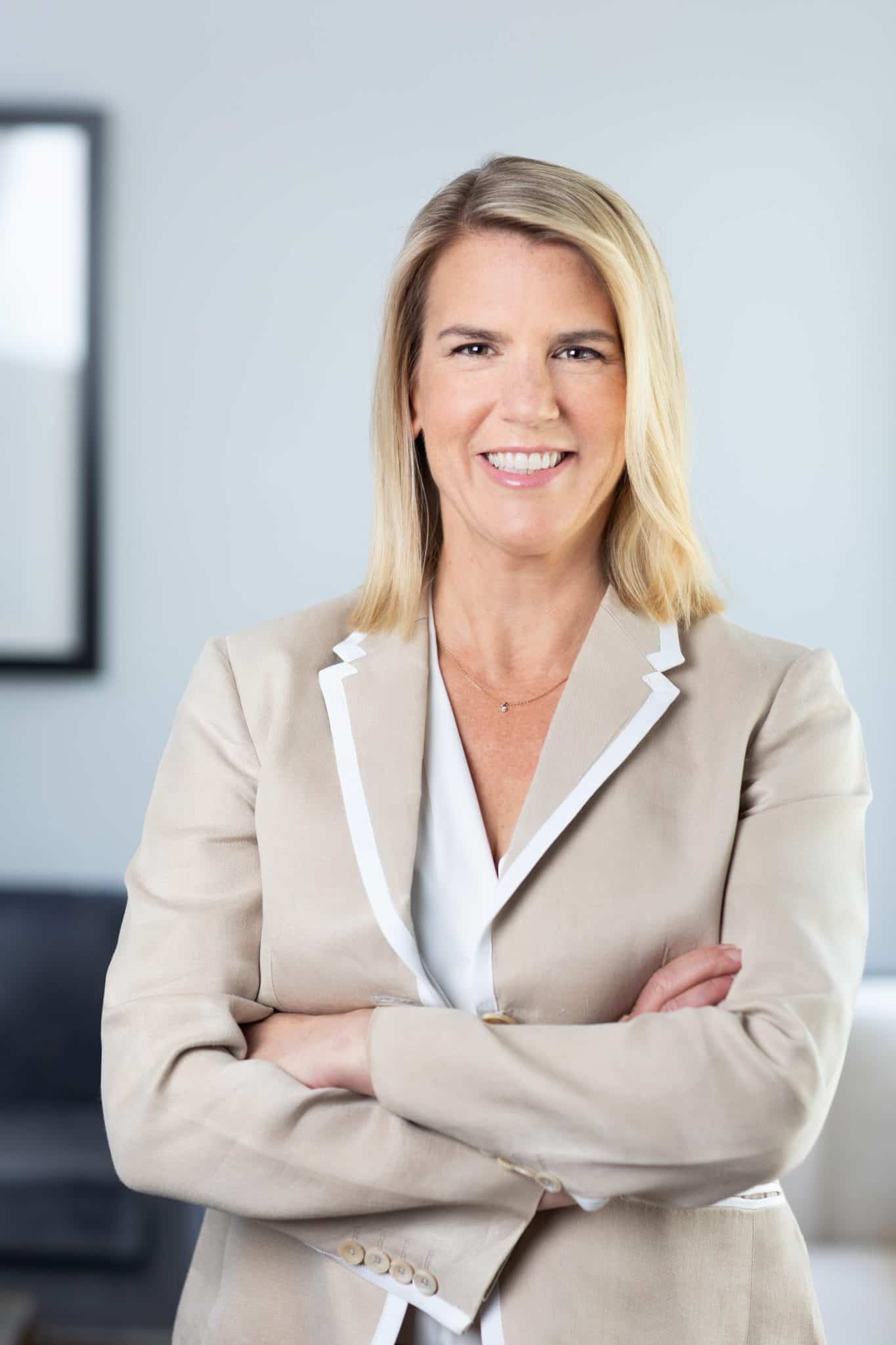 Molly Ward, CFP®, CDFA®
Molly Ward, CFP®, CDFA® and Founder of Well Lived Wealth, LLC is a Financial Planner based in Houston with more than 20 years of professional experience.  Molly graduated from Texas A&M University and earned her Certified Financial PlannerTM professional designation 2 decades ago. Since then, she has participated in Equitable's programs at Harvard and Wharton Business School and serves on the Equitable's National Associate Forum's Executive Committee and served on the Elite Advisor Group Steering Committee.  She served on the board of her local library and church, and currently serves on the investment committee of St. Luke's Methodist Church Foundation, and former Associates Roundtable Chair of James A. Baker III Institute at Rice University.
When Molly is not helping clients take control of their lives through financial management, you can find her playing ping pong with her 14-year-old son, dog walking with one of her college-aged daughters, paddle-boarding on gorgeous Texas Hill Country Rivers, playing Spades with  friends, or hosting weekly Friday Fajitas parties at her open home. Her fitness obsession has taken her on Olympic-distance triathlons, half-marathons at 10,000 feet of elevation, hikes above 14,000 feet, and 100-mile bike races.
Well Lived Wealth, LLC
3200 Southwest Freeway, Ste 1800
Houston, Texas 77027
(713) 402- 6466   |    www.welllivedwealth.com
Facebook: Molly Reese Ward
LinkedIn: Molly Reese Ward, CFP®
The Financial Side of Divorce
One of the most important aspects of the divorce process involves finances and this component can be complicated. To begin, everyone considering or in the process of divorce must gain a clear understanding of their finances, and how decisions made during the divorce process will financially impact the rest of their lives.
With more than 20 years of experience in finance, Molly works with individuals and/or couples to help calculate an equitable division of assets based on individual circumstances and long-term goals.
Her seminar presentation will address the following issues & more:
What happens to the family home or the family business?
What about pensions and social security benefits?
How should one divide retirement plans or IRAs?
What are taxable and non-taxable assets; liquid assets versus tax-deferred?
What about executive benefit plans such as stock options and restricted stocks?
What are the tax implications of your divorce settlement?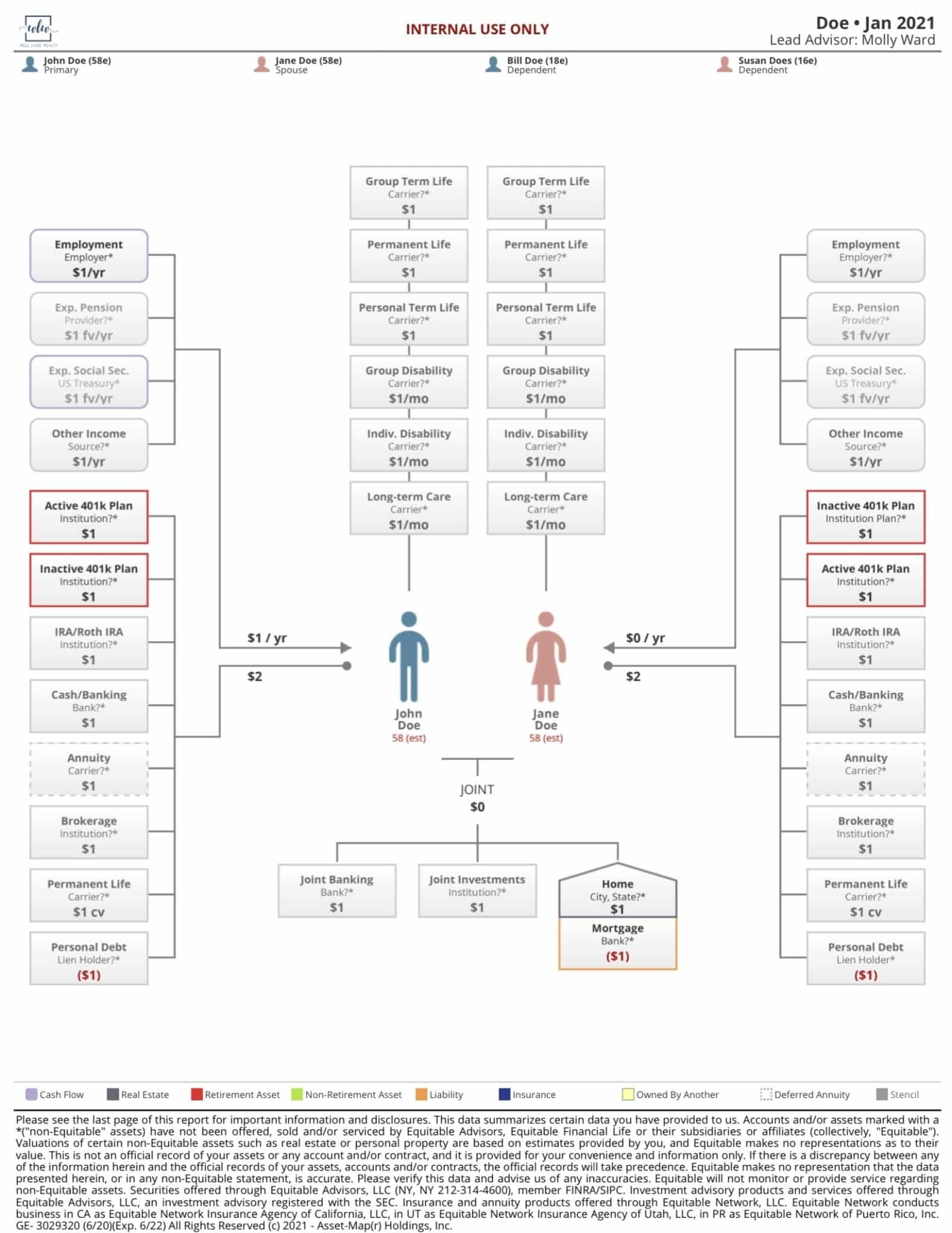 Click to generate your personal Asset Map. Please know the link will allow you to create it.  Once completed, Well Lived Wealth will receive a notice that you have completed it.  WLW will reach out to you to give you a copy of your map and go over it with you, if you desire.
Helping Women Live Up to Their Financial Potential
If there is one thing I want to leave in this world (aside from three wonderful children), it is to help women live up to their financial potential. This is a mission rooted in a lifetime of experiences, and one that influences my work, family life, and contributions in my community. The most satisfying part of my work is helping women take action, quiet those fears, and take control of their finances, family and life. I have seen a woman's life be transformed by partnering with a competent and trusted financial professional. Such a professional can help her reclaim her power for whatever is most important to her.
Be empowered and learn how to successfully navigate through divorce to a healthier and happier life.
Securities offered through Equitable Advisors, LLC (NY, NY 212-314-4600), member FINRA, SIPC (Equitable Financial Advisors in MI & TN). Investment advisory products and services offered through Equitable Advisors, LLC, an SEC-registered investment advisor.  Annuity and insurance products offered through Equitable Network, LLC, which conducts business in CA as Equitable Network Insurance Agency of California, LLC. Well Lived Wealth, LLC is not a registered investment advisor and is not owned or operated by Equitable Advisors or Equitable Network. AGE 4918593.1 (9/24)
CFP® and CERTIFIED FINANCIAL PLANNERTM are certification marks owned by the Certified Financial Planner Board of Standards, Inc.  These marks are awarded to individuals who successfully complete the CFP Board's initial and ongoing certification requirements